Top 10 Project Runway (Missed) Integrated Marketing Opportunities in the Red Carpet Episode
ATLANTA, GA USA – April 2, 2010 – OMG! I LOVE Project Runway in Lifetime HD. I love the storytelling, drama,* design challenges, people following their passions. And, while I may dress as a schlub, as an (aspiring) fashion and glamour photographer, I enjoy all the galm of fashion and glamour; accessories, models with (amazing) make-up and hair transformations walking the runways. I am a super-fan (even if I am outside the demo.) I have watched nearly every episode since my wife insisted that Project Runway is way more than sewing. "Sew" – for almost seven years, we have watched nearly every episode – together.
But – and this is a big BUT – Thursday's (4/1/10 – Season 7/Episode 11) night's episode felt like a missed designer challenge marketing integrating opportunity that might have been worth $1 million or more.  First the good news, Project Runway does a terrific job with product integration to reduce production expenses and provide a terrific prize package:
The design challenge on Thursday night's episode was a red carpet look for Project Runway Supermodel, Fashion Maven Host and Executive Producer Heidi Kulm. The designer challenge marketing integrated marketing opportunity should have been: a red carpet look for an A-List celebrity attending [be specific] red carpet Awards show on [TV channel]. A non-competiting TV channel with a Red Carpet Awards Show would jump at this win-win cross-promotion opportunity. You don't have to be sister TV channels to cross-promote together.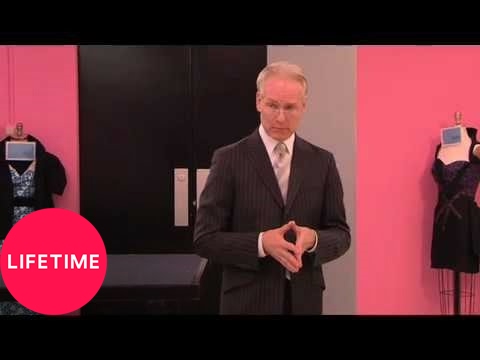 Here are examples of [TV show] cross-marketing integration opportunities:
The winner of this Project Runway design challenge will:
walk the the [Awards Show] red carpet with [celebrity] and with either Tim Gunn, Heidi Klum or Project Runway Judges Fashion Designer Michael Kors or Marie Claire Fashion Director Nina Garcia
be interviewed – live – during the [Awards Show] Red Carpet pre-show about your "show-stopper" design worn by [celebrity]
attend an [Awards Show] post party with [celebrity] and with either [Tim Gunn, Heidi Klum, Michael Kors or Nina Garcia]
two great seats for the [Awards Show]
[TBD Lifetime advertiser prize element]
plus, after the [Awards Show] your outfit will be donated to the Clothes Off Our Back Foundation to help call attention to [charity]. [A huge integrated marketing opportunity here for more "legs" ...]
Tweet from the Red Carpet
In exchange for the organic inclusion of [TV Awards] Red Carpet show within an episode of Project Runway that airs prior to the [Awards Show], [TV channel] provides:
Design Challenge Prize: money-can't-buy [Awards Show] design challenge prize (including air/hotel/limo/cash) – a money can't buy prize for the designer that wins the Red Carpet challenge
Consumer Marketing: TV promos that include Project Runway walking the Red Carpet Pre-Show
Affiliate Marketing: promos for local affiliates to air to promote both Project Runway/Lifetime and Red Carpet Awards Show/[TV Channel]: affiliates would love this "two-in-one" promo
National Ad Sales: To add irony to this Red Carpet episode, Country Artist Miranda Lambert was featured in a commercial promoting Cotton that aired in this episode of Project Runway. And, she was being photographed on the Red Carpet by the paparazzi! With enough time, Lifetime might have made money on this [TV Show] Red Carpet challenge by featuring Miranda Lambert in an outfit made of cotton. Or, use an A-List celebrity on another Lifetime show that has not been on Project Runway.
Publicity: Paparazzi Red Carpet experience [Project Runway designer photographed with (celebrity) wearing the designer's "show-stopper" Red Carpet look]
Social Media: YouTube, [TV channel] mylifetime, Flickr photos, website, inclusion in opt-in email blast
Web Site: behind-the-scenes video from Project Runway
National Consumer Sweepstakes: you and a guest (viewer of Project Runway) will walk the Red Carpet with the winner of this design challenge … to drive traffic to myLifetime.com or text & win
Mobile: use of 2D/datamatrix codes on [Advertiser] products to launch Project Runway video on SmartPhones (2D/datamatrix codes are used EVERYWHERE in Japan. And, soon in the U.S.)
And more … [Please use the comment feature below to add what you feel "And More" should include.]
Since the designers did a look for Heidi on a prior episode to have Heidi wearing their design on the cover of Marie Clare (brilliant idea), doing it a second time felt like the design challenge planned fell through.
Can your TV channel leverage a big idea? Or, does each silo operate in its comfort zone that does not require buy-in from one or more silos? One great, big idea can help all departments achieve objectives of:
increase ad sales revenue
increase affiliate revenue
increase dot com revenue
increase ancillary revenue
… by increasing viewership (and from key demos), increasing length of viewing and driving traffic to your website. It's not about reach, frequency, GRPs, number of press clips, how many Twitter followers, Facebook friends, etc.
To be fair to all those involved in producing, marketing and distributing Project Runway, it's possible that the switch to Lifetime from Bravo – with all the legal wrangling, the acquisition of Lifetime Entertainment Services by A&E Television Networks and many Lifetime leadership changes – were distracting to marketing integration opportunities. Plus, nearly all TV shows feel like they are produced in a vacuum and then handed off to the marketing team to promotion. The 4 P's of marketing – begins with Product. With shrinking marketing budgets and new opportunities with social media, it's essential that the silos of product, consumer marketing, affiliate marketing, publicity, on-air, mobile, ancillary revenue, national ad sales and dot com begin with a big umbrella idea that can be leveraged across the silos to produce results that far exceed silos operating separately. It's possible to do more with less when we leverage integrated marketing opportunities with strategic alliance partners. As Tim Gunn might say, Lifetime, Bunim-Murray Productions and The Weinstein Company … Make it Work!
Got to go. The drama continues. Time for the shocking backstories on Models of the Runway in Lifetime HD.
*Anthony is eliminated. Maya quits. OMG Anthony is back! Seth's model quits for Donna Karen gig. You made three dresses? Two winners in one episode: a first! Jessica Alba will be wearing Anthony's dress on the Red Carpet. Jonathan; you're out. Avida zane.